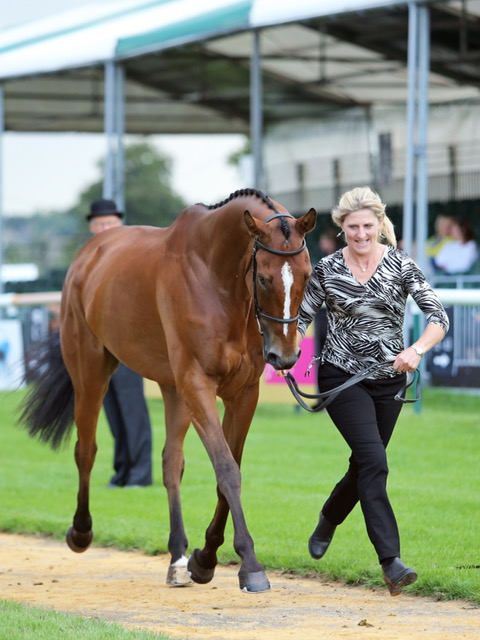 Tina Cook has been eventing full-time since she was sixteen. When she was twenty she won a Land Rover scholarship to be based at Gatcombe with Captain Mark Phillips where she trained for a year.
Tina was born into horses. Her father Josh Gifford was four times Champion Jockey, her mother Althea Roger-Smith was a successful international show jumper who won the Queen Elizabeth Cup, came second in the Hickstead Derby and represented Great Britain in the Nations Cup. By the time Tina was born her parents were training racehorses, and Tina's earliest memory is of riding her mother's old pony. Tina and her younger brother Nick, now also a racing trainer, rode throughout their childhoods and were active members of the local Crawley and Horsham Pony Club.
Tina had her first taste of serious competition at the age of 16 where she was selected to be on the junior team and went to the Junior European Championships in Rome on a 15.3hh thoroughbred called Song and Dance Man, where the team won the gold medal. Not long after that Tina left school and took up eventing "seriously". Tina then went on and won many medals at Junior and Young rider Championships.
Tina had her first Senior call up at Achselswang Germany winning individual silver at the young age of 22. Tina went on and won many medals at Europeans, World Championships and Olympic Games with the amazing achievement of winning the individual Bronze medal at Beijing 2008, being crowned European Champion at Fontainbleau and Team Silver at London Olympics on the lovely Miners Frolic. All Tina's team horses have been produced from youngsters by Tina herself which is a achievement in itself.
Over Tina's 30 year career she has been very fortunate to have very long standing owners and sponsors. Tina would like to thank them for all their support and looks forward to future years bringing on more horses for both her country and support network .
Tina has also during her career has regularly worked for the BBC Commentary team , Radio 5 Live with Johnathan Agnew at the Rio Olympics and some after dinner speaking promoting the sport she loves.